Welcome to Amazing Grace Lutheran Church of Grays Harbor, Aberdeen, WA
We seek to be a welcoming place where "Grace Happens!"
You are invited to attend Sunday morning worship services at 10:00 a.m. Holy Communion is celebrated every Sunday and all are welcome to participate in this gift of life. Sunday School for Preschool-6th grade students is offered September through May right after worship during coffee and conversation time. A special class for 7th - 12th grade youth is offered twice a month either during worship or right after it.
If you are looking for educational, fellowship, or service opportunities for children, youth, and adults, please browse the additional pages on the website.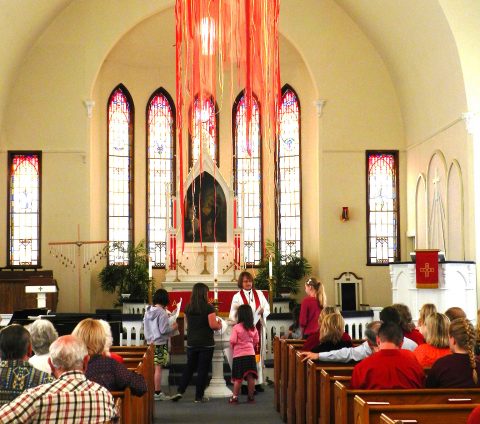 Come and let's grow in faith and love together. God bless you!

We are located at 111 East 4th Street in Aberdeen, Washington. The church is on the corner of 4th and I Streets, one block east of Broadway.


Amazing Grace Lutheran Church of Grays Harbor, ELCA
111 East 4th Street
Aberdeen, WA 98520

phone: 360.532.8250
email: amazing111@comcast.net

Worship
May 26, 2019 10:00 AM
Fellowship time follows the worship service.
Fellowship & Godly Play Sunday School
May 26, 2019 11:15 AM
Join us for coffee and goodies in the fellowship hall. Kids meet for SS during fellowship.
Quilting & Maintenance
May 29, 2019 9:00 AM
Bells Practice
May 29, 2019 6:00 PM
Caring Cupboard
June 2, 2019
Donate to the needs of the at-risk youth in our community.
Girl Scouts
June 3, 2019 4:30 PM